What to expect from the shoot
Pre-wedding shoots aren't all about the photographs. The primary goal is to build a relationship between the couple and the photographer so that they're on friendly terms and familiar with each other when the wedding day comes.
You'll grow confident of the photographic abilities of the person taking your pictures and grow more comfortable around them too. During an engagement photoshoot, let us know what kind of photos you'd rather not have, which side you prefer to be photographed from, and so on.
We will also provide you with some simple posing advice that will help you get the most out of your wedding day. In the end, you'll end up with a whole bunch of photos that you can cherish as much as your actual wedding album!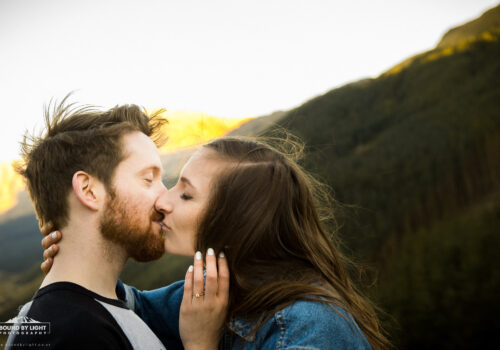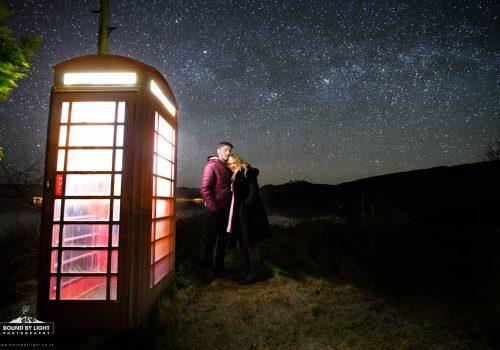 Where should the shoot take place?
Wherever you'd like, although I'd strongly encourage to pick a location that is special to you as a couple. The place should reflect who you are, where you first met or had your first date. If you're stumped, we could give you some tips and suggestions as to where it'd be good to have an engagement shoot.
Having a pre-wedding shoot allows for the photographer to get to know you and thus prepare for the wedding day itself a little bit better. These will be some of the very last photos of you as unmarried people, so you'll want to make it special!
There is no dress code for an engagement shoot and although you'll want to dress up and make up for it, leave the formal look for the wedding day itself. A quick word of advice would be to steer clear of wearing bold patterns – unless you really want to. That's because strong patterns might monopolize photos a tad too much.
That said, being as relaxed and comfortable as possible is what makes for some strikingly emotional engagement photographs of you as a couple. A lot of couples find that engagement shoots are a great way to test out their hair and make-up, so you can see for yourself what works and what doesn't, and make adjustments come wedding day.